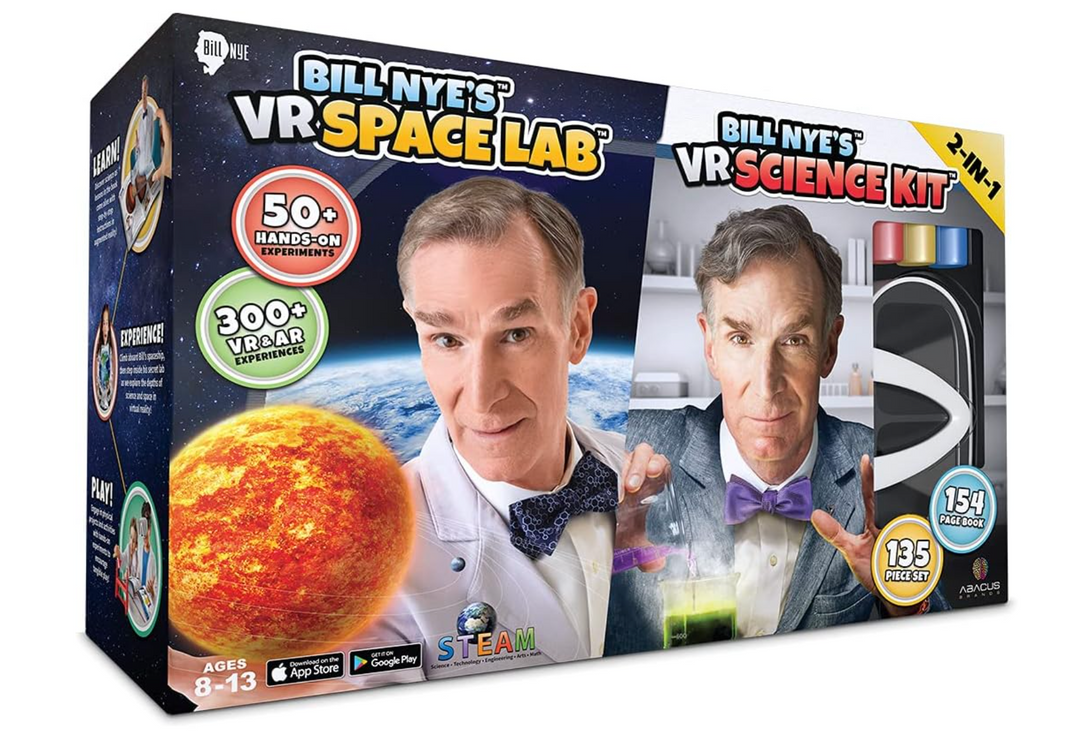 2 in 1 Bill Nye Science/Space
THE ULTIMATE IMMERSIVE LEARNING EXPERIENCE - Join Bill Nye is his virtual reality lab! Virtual reality brings this 154 page book to life, teaching 50+ step-by-step science projects in an easy and fun to explore learning format!

LEARN, PLAY, EXPERIENCE! - This layered learning experience provides the prime opportunity to absorb information across various channels and mediums, ensuring improved retention of knowledge!

TANGIBLE PLAY - Explore hands-on learning through 50 physical crafts and activities incorporated throughout the book!

WHAT'S IN THE BOX? - The 135 piece set includes all the materials you need to accomplish games, activities, puzzles, crafts and more to foster play through learning with this interactive educational science kit for kids.
---