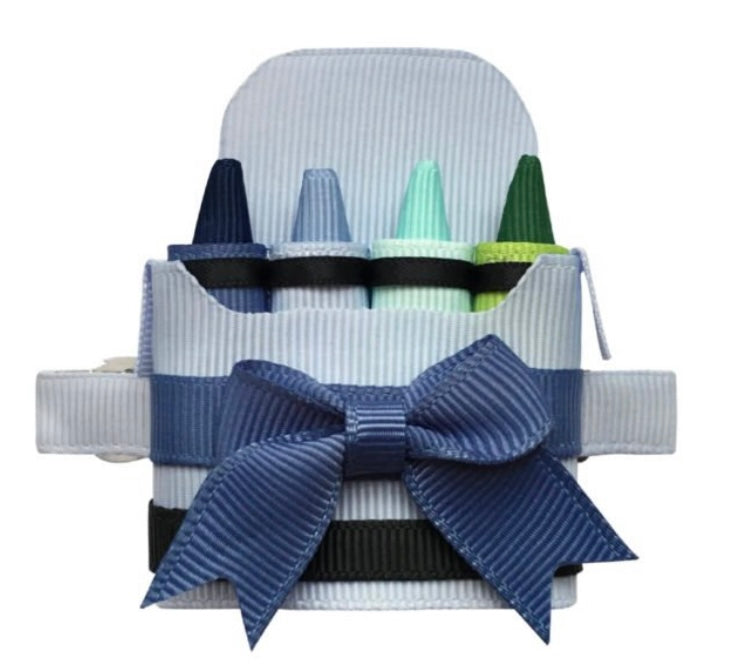 BLUEBELL BOX OF CRAYONS CLIP
The cutest Milledeux® Box of Crayons on a grosgrain covered french clips.
The color on the Milledeux® box is bluebell. The ribbon used is OEKO-TEX® and all metal is nickel free. Safe, non-toxic products – free of heavy metals (nickel, lead, chromium, aluminum) – produced by European REACH certificate standards.
The Milledeux® Box of Crayons comes on a cute card, in a cellophane bag and with a cute print sticker. The perfect gift item.
The french clip measures 8 cm ( 3.1 inches), the Milledeux® Box of Crayons is approximately 5 x 6.5 cm (2 x 2.6 inches).
---