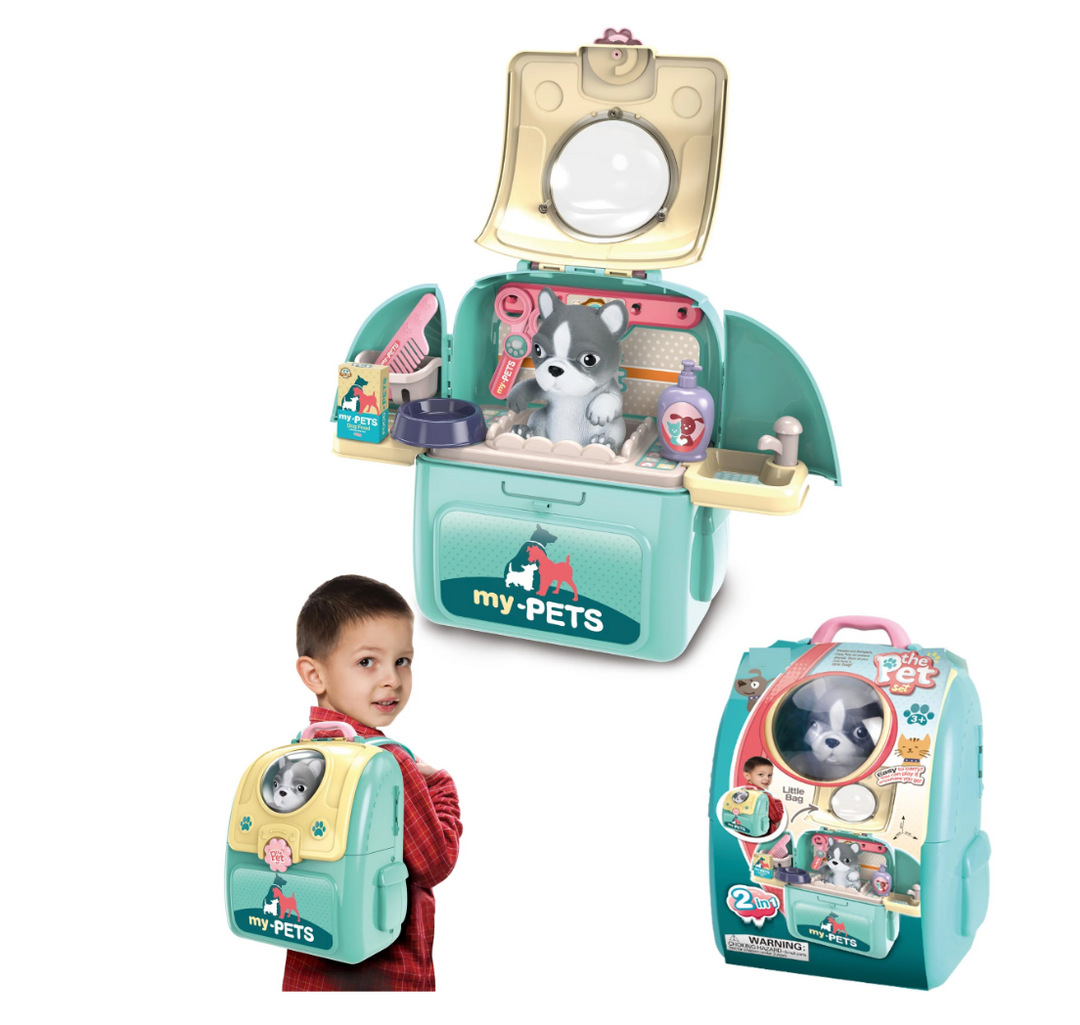 Pet Groomer in a Backpack
Pet Groomer in a Backpack, 15 pcs Features:
Pretend play has never been easier with these smartly designed backpacks and totes. Styles contain quality items that open up to become a full playset and store back inside an innovative backpack or carrying tote for easy transport and storage! Fine motor skills toy, great for at home or on the go play. Decorate decals included.
Material: PP Plastic
Packaging: Backpack & Wrap Label
Size: 9"L x 5.25"W x 10.5" H (closed), 15.25"L x 4.75"W x 15.5"H (assembled)
---