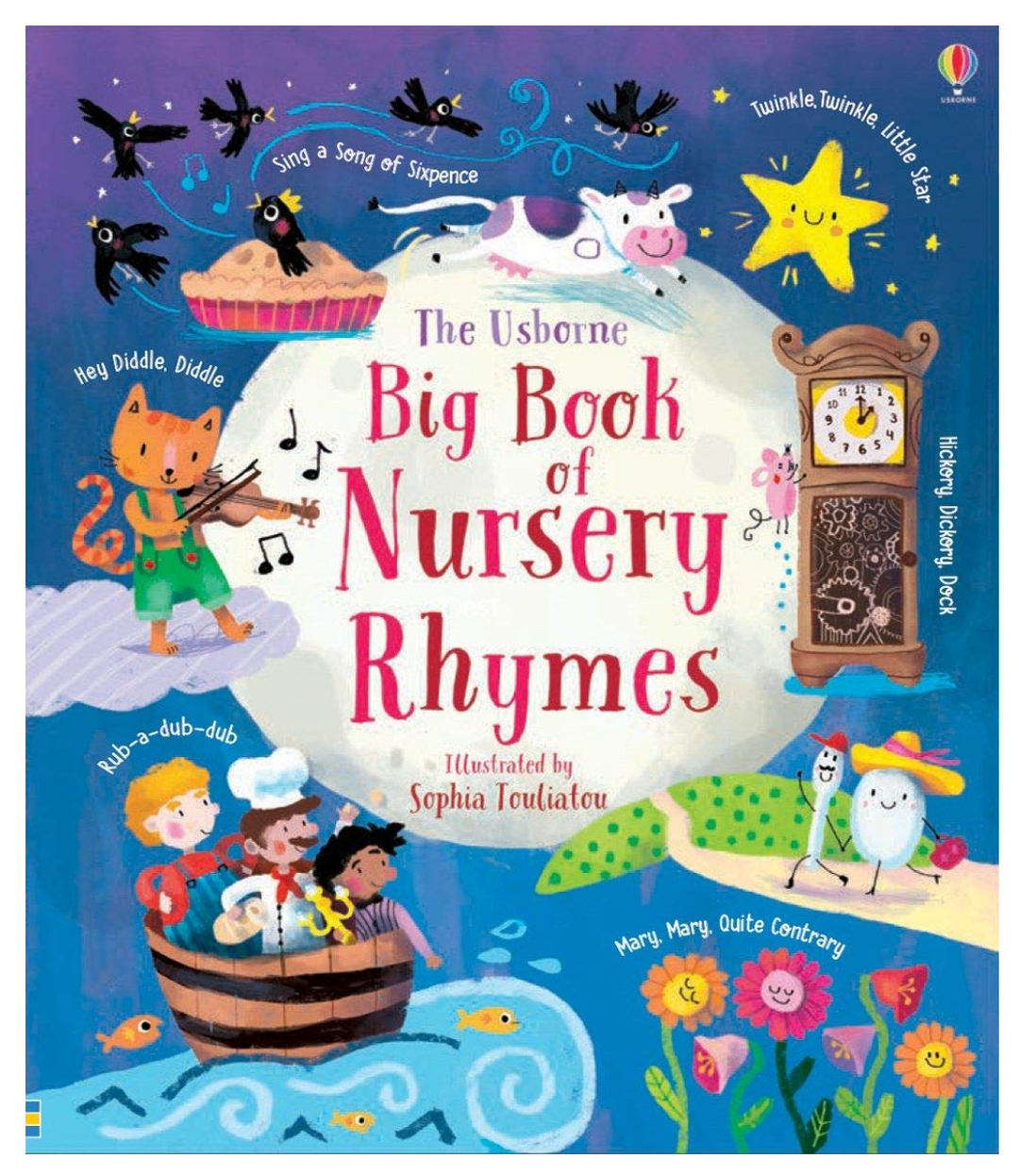 Big Book of Nursery Rhymes
Sophia Touliatou's dynamic and joyous illustrations make this Nursery Rhymes book unique. Through busy, annotated pages children are introduced to a range of classical nursery rhymes that they will learn to cherish for all their life! Nursery Rhymes included are: Do You Know the Muffin Man?; Pat-a-Cake, Pat-a-Cake; Old King Cole; The Queen of Hearts; Jack and Jill; Humpty Dumpty; Little Bo Peep; Mary Had a Little Lamb; Hickory Dickory Dock; 1,2,3,4, Mary at the Cottage Door; Little Miss Muffet; Mary, Mary, Quite Contrary; Rub a Dub-Dub; 1,2,3,4,5, Once I Caught a Fish Alive; Old Mother Hubbard; This Little Piggy; Sing a Song of Sixpence; Baa Baa Black Sheep; Hey Didddle Diddle; and Twinkle, Twinkle Little Star.

Series: Big Book of…
Big, sturdy books that introduce fun topics in a large, unique format, perfect for little learners.


---