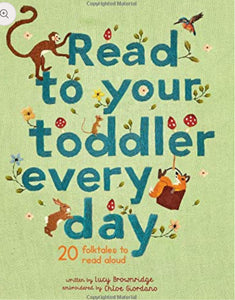 Read to your toddler every day
Science tells us that young children develop best when they are read to. In this follow-up to Read to Your Baby Every Day, soothe your toddler with retellings of traditional folk tales, fairy tales, and fables from around the world paired with images of Chloe Giordano's charming hand-embroidered illustrations on cloth.

Every tale is the perfect length to read aloud to your toddler before bedtime and carries a message of empathy, friendship, and care for the world around us.
---
We Also Recommend